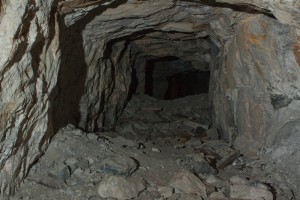 4Granite Inc. is a locally owned SDVOSB & DVBE certified company. The 4Granite Inc. team provides construction services to the communities of the High Desert throughout Southern California. They provide a complete line of construction services that includes tunnel remediation. They are licensed and certified by the State of California to provide general contracting services for A, B & HAZ projects. If you have a tunnel remediation project, put the experts at 4Granite Inc. to work for you.
Tunnels are subterranean structures that are either natural or man-made. Man-made tunnels are designed to deal with infiltration of water. Usually this is partially accomplished with a waterproofing system. 4Granite Inc. has 16 years of construction and mining experience, which makes the natural choice for tunnel remediation projects. Examples of projects would be tunnel systems for train and automotive use.
Tunnel Remediation Services
Construction/excavation.
Support system installation.
Waterproofing with high pressure sealant and specialized grouts including polyurethane grout.
Repair of concrete deficits and defects.
Maintenance after project completion.
4Granite Inc. has vast experience working on mining projects, which helps with compliance for both federal and state regulation. Tunnels require exact methodologies that can be applied to construction standards so that the outcome is a quality tunnel that is functional and secure regardless of their intended use. The heavy equipment certification and excavation knowledge and experience are two examples of license/certificates that enable 4 granite Inc. to a leader in tunnel remediation.
If you have a tunneling project, please call and talk to our professionals. The team is very professional and very helpful in answering questions about every project, especially about tunnel remediation.