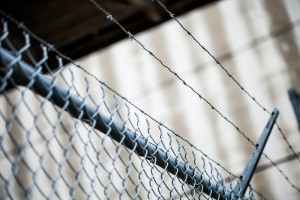 4Granite Inc. is a locally owned SDVOSB & DVBE certified company. The 4Granite Inc, team provides construction services to the communities of the High Desert throughout Southern California. They provide a complete line of construction services that include Fence Installation and Repair. They are licensed or certified by the State of California to provide general contracting services for A, B & HAZ projects.
Residential Fence & Gate Repair
4Granite Inc. is perfectly qualified to repair or replace an existing fence or gate. They can match the material of the original fence and stain or paint the fence so that the new construction does not stand out. Additional gate repairs available include electronic and automatic gates.
Residential Fence & Gate Installation
Building a fence and installing a gate on a residential property does not have to be the run of the mill experience. 4Granite Inc. is happy to sit down with you and go over ideas for fence styles. They are equally happy to build a fence that fits your needs and adds value to your property. Choices include types of material, styles and special features like automatic gates, etc.
Commercial Fence & Gate Installation
Commercial fence and gate installation begins with understanding usage. 4Granite Inc. listens to clients and provide options on a variety of fence and gates that would be appropriate for the clients needs. 4Granite Inc. like to include the client in the process. That is why every project is led by a project manager who keeps the project on task, on budget, and informs the client throughout the process.
If you have a fence repair or installation project, put the experts at 4Granite Inc. to work for you. For more information about residential or commercial fence and gate repairs or installation just call the professionals at 4Granite Inc. The expert team will be happy to answer all of your questions.