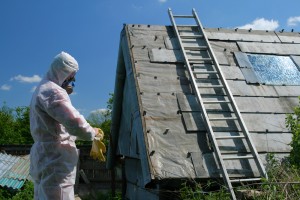 4Granite Inc. is a locally owned SDVOSB & DVBE certified company. The 4Granite Inc. team provides construction services to the communities of the High Desert throughout Southern California. They provide a complete line of construction services that include Environmental Remediation.
They are licensed and certified by the State of California to provide general contracting services for A, B & HAZ projects. If your project requires Environmental Remediation, put the experts at 4Granite Inc. to work for you.
What is Environmental Remediation?
Environmental remediation is the process by which toxic substances are removed from the environment. The environment may be inside of a building or outside where it is exposed to the natural elements. Toxins may be chemical, biological, liquid, or solid.
Which Government Agencies Handle Environmental Remediation?
Knowing which government agencies oversee environmental remediation can be a nightmare. That is why 4Granite Inc. offers to handle the permitting process and all inspections of the site for each of our clients.
4Granite Inc. has the experience and knowledge to sort through the red-tape and to make sure that your project is always in compliance. In short expect to deal with federal, state, and local agencies during an environmental remediation process.
What types of Services do 4Granite Inc, Handle?
Comprehensive evaluation of the site to determine the scope of pollution, and agents involved.
Permit application and process.
Prevention of further contamination.
Removal of toxins such as heavy metals, chemicals, mercury, lead, mold, oil, PCB's, and so on.
Disposal of toxins using legal and environmental methods.
Soil cleaning.
Fill and site clean up.
Detoxification of the environment.
Construction services where applicable.
4Granite Inc. employees qualified professionals who use the best equipment for the safe removal of toxins. Employee health, and the safety of the public are both important components of dealing with an environmental remediation project. 4Granite Inc. uses OSHA approved safety equipment for all environmental remediation projects. No job is too large or to small.
For more information about the 4Granite Inc. environmental remediation service, please call the team. They are happy to answer all of your questions.