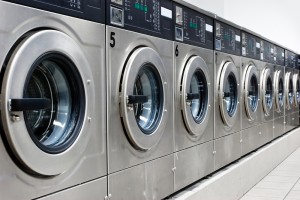 4Granite Inc. is a locally owned SDVOSB & DVBE certified company. The 4Granite Inc. team provides construction services to the communities of the High Desert throughout Southern California. They provide a complete line of construction services that include Commercial Laundry and Waste Water system installation.
Commercial Laundry and Waste Water installations involve dealing with commercial wastewater treatment systems and all of the regulations that govern those facilities. 4Granite Inc. is committed to providing solutions to wastewater projects that are cost effective, and fully compliant with federal, state, and local regulations. The services that we provide are complete. Each project that we undertake is headed by a project manager whose job it is to keep the project on time and within budget. Part of that each project manager does is to keep you informed every step of the way.
Waste Water Project Services Include
Site preparation.
Installation of electrical components.
Installation of washers, dryers, and sinks.
Plumbing matrix development and installation.
Water treatments such as heating, conditioning, etc.
Rural and urban project locations.
Waste Water Treatment Facilities.
Systems for screening.
Systems that trap and remove sedimentation.
Development of Aerobic zones, Anaerobic zones, and Anoxic zones.
Systems that provide clarification, filtration, disinfection, and odor management.
Systems that provide biosolid management.
Irrigation systems that spread treated wastewater.
Each system that we install is planned to benefit the needs of the client while maintaining compliance with regulations. 4Granite Inc. can help with permits, inspection and ongoing maintenance. These services often require sterilization of water via a chemical means or a biological means. Systems can be installed to alert and monitor the system. 4Granite Inc. is qualified and experienced in all phases of commercial laundry and waste water treatment projects.
If you have questions or would like more information about our commercial laundry and waste water treatment services, please give our professionals a call. The 4Granite Inc. team is happy to answer all of your questions.They are licensed or certified by the State of California to provide general contracting services for A, B & HAZ projects. If you have a Commercial Laundry and Wastewater system installation project, put the experts at 4Granite Inc. to work for you.